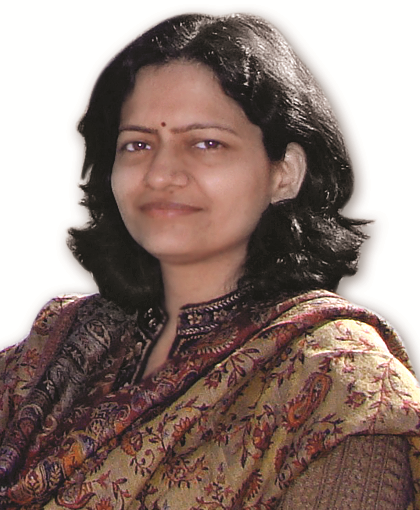 Prof. Vandana Jain, MD, LWPES International Scholar in Pediatric Endocrinology (University of Michigan), Fellow in Medical Education (GSMC-FAIMER Institute), is in-charge of Division of Pediatric Endocrinology.
Her research interests include developmental origins of health and disease, growth and body composition in infancy, vitamin D in health and disease, and fatty liver and metabolic syndrome in adolescents. She has completed more than 10 funded research projects as Principal Investigator, and is currently conducting 5 extramurally funded research projects (including one each in collaboration with UK and Germany), funded by ICMR, DHR, Wellcome Trust and Ministry of AYUSH.
Prof. Jain has a keen interest in medical education, has edited a textbook in Pediatric Endocrinology, contributed >20 chapters in eminent medical textbooks, and has >100 peer-reviewed publications to her credit. She regularly organizes CMEs and workshops for postgraduate students and residents, and patient education meetings for children with diabetes, obesity and other endocrine disorders
Tel: 26594345
Email: यह ईमेल पता spambots से संरक्षित किया जा रहा है. आप जावास्क्रिप्ट यह देखने के सक्षम होना चाहिए.
Memberships:
Indian Academy of Pediatrics
Indian Society of Pediatric and Adolescent Endocrinology (ISPAE)
Asia Pacific Pediatric Endocrine Society (APPES)
International Society of Pediatric and Adolescent Diabetes (ISPAD)
Delhi Medical Council
All India Association for Advancement of Research in Obesity (AIAARO)