INSTITUTIONAL ANIMALS ETHICS COMMITTEE:
The IAEC meeting will be followed by the following members: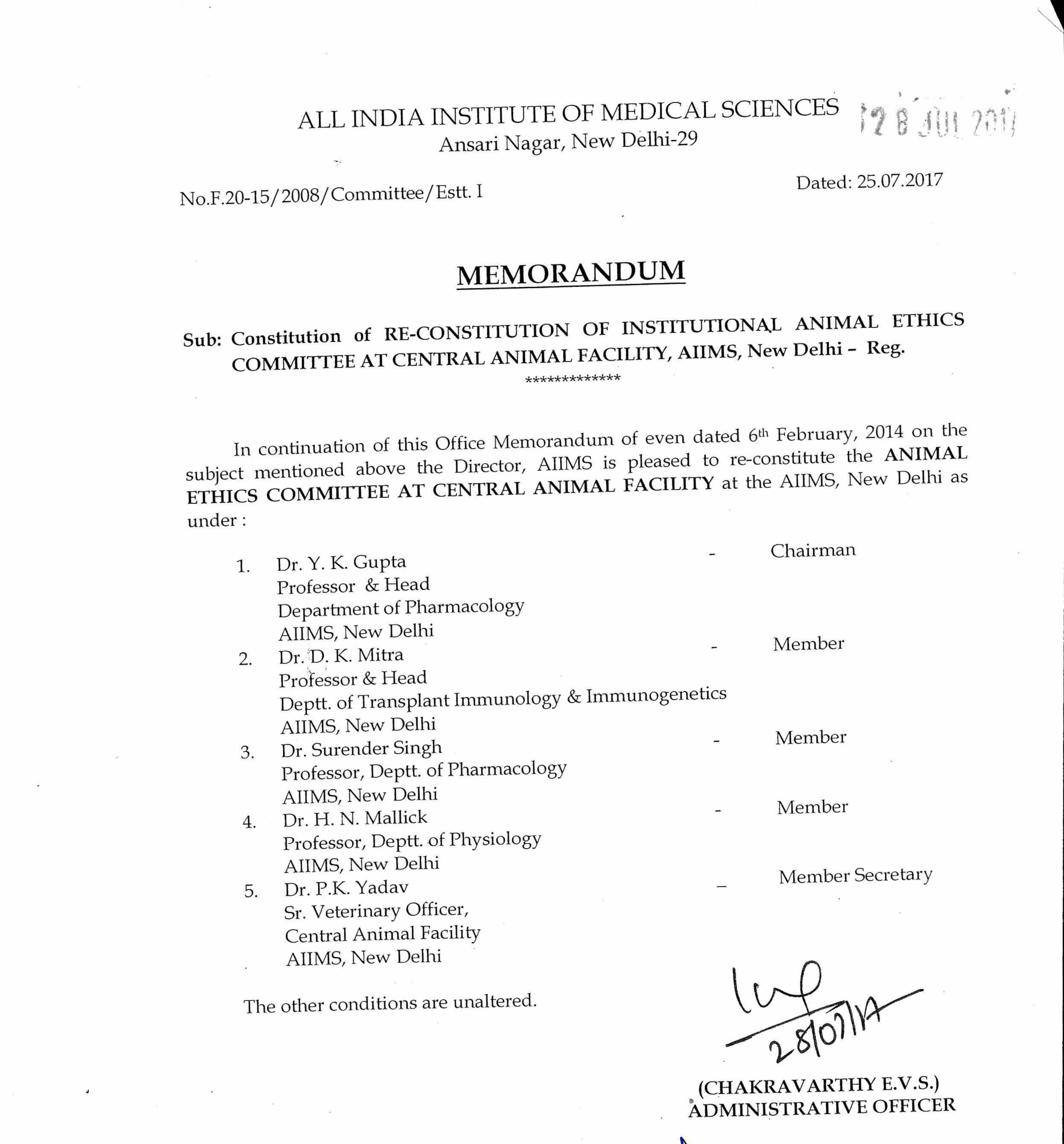 The Institutional Animal Ethics Committee (I.A.E.C.) cleared projects on small animals (Rodents) of various investigators of Institute and large animal's projects cleared by CPCSEA (Committee for Purpose of Control and Supervision of Experiments on Animals) through IAEC.  The above committee periodically meets to clear the ethical clearance of various research projects sanctioned under extra mural scheme.
The Institutional Animal Ethics Committee has provided the permission to maintain the departmental animals for Department of Physiology and Pharmacology, Dr. R.P. Centre, AIIMS. 
All small animals of rodents colony are maintained by us in the Central Animal facility, AIIMS.
The various activities of this unit are categorized as follows.
Small Animal (Rodents):
The averages of the following rodents animals/month (24.07.18 to 23.08.18) have been maintained.
1.         Rats (Wistar)                                        -                       1351
2.         Rats (Sprague Dawley)                        -                         357
3.         Mice (Swiss)                                        -                         700
4.         Mice Biopsy                                         -                         320
5.         Mice C57BL/6                                     -                         290
6.         Rabbits (New Zealand)                        -                         130
7.         Guinea Pigs (Dunken Hartley)            -                           62