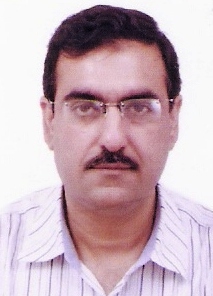 Dr. Lalit Dar
Professor
Department of Microbiology
यह ईमेल पता spambots से संरक्षित किया जा रहा है. आप जावास्क्रिप्ट यह देखने के सक्षम होना चाहिए.
Dr. Lalit Dar is a Professor in the Department of Microbiology, All India Institute of Medical Sciences, Delhi, and heads the virology section of the Department. After completing his MBBS from the Maulana Azad Medical College, Delhi University, he obtained an MD degree in Microbiology from AIIMS. He has been working as a faculty member in the Virology Section since 1994.
In addition to classical virology, Dr. Dar is well-versed in molecular biology and immunology. His major area of interest is virology, particularly arthropod- borne viruses (dengue, chikungunya), viruses that affect maternal and child health (HPV, cytomegalovirus and HIV) and respiratory viruses (Influenza, SARS Coronavirus-2). He has completed various projects in these areas, with extramural funding from Indian Council of Medical Research, Department of Biotechnology and the National AIDS Control Organization (NACO).  
Dr. Dar has more than 100 publications in national and international journals and books. The virology laboratory at AIIMS is a state-of-the-art laboratory, providing a wide range of tests in clinical diagnostic virology, from cell culture for viruses, to serology and nucleic acid tests. The laboratory is a part of the Indian Council of Medical Research (ICMR) network for influenza surveillance; a National Vector Borne Disease Control Programme (NVBDCP) Apex laboratory for Dengue and Chikungunya, as well as a NACO Referral Laboratory for Early Infant Diagnosis of HIV for various Indian states. The laboratory has collaborated on projects with various foreign universities (Johns Hopkins University, University of Alabama at Birmingham, University of California at Los Angeles, University of Michigan at Ann Arbor- Arizona State University), as well as conducted collaborative projects with joint funding from ICMR along with the National Institutes of Health (NIH) and Centers of Disease Control (CDC).
Dr. Dar is also a trained laboratory assessor (ISO15189) and a member of the advisory accreditation committee of the National Accreditation Board for Testing and Calibration Laboratories (NABL). He is a recipient of the Fogarty Fellowship of the National Institutes of Health (NIH), USA. He has provided technical expertise and consultancy for the communicable diseases and molecular biology related activities of the International Atomic Energy Agency (IAEA), United Nations, for over a decade. He is a member of the project review committee of ICMR for virology and of the technical resource group of NACO for laboratories.