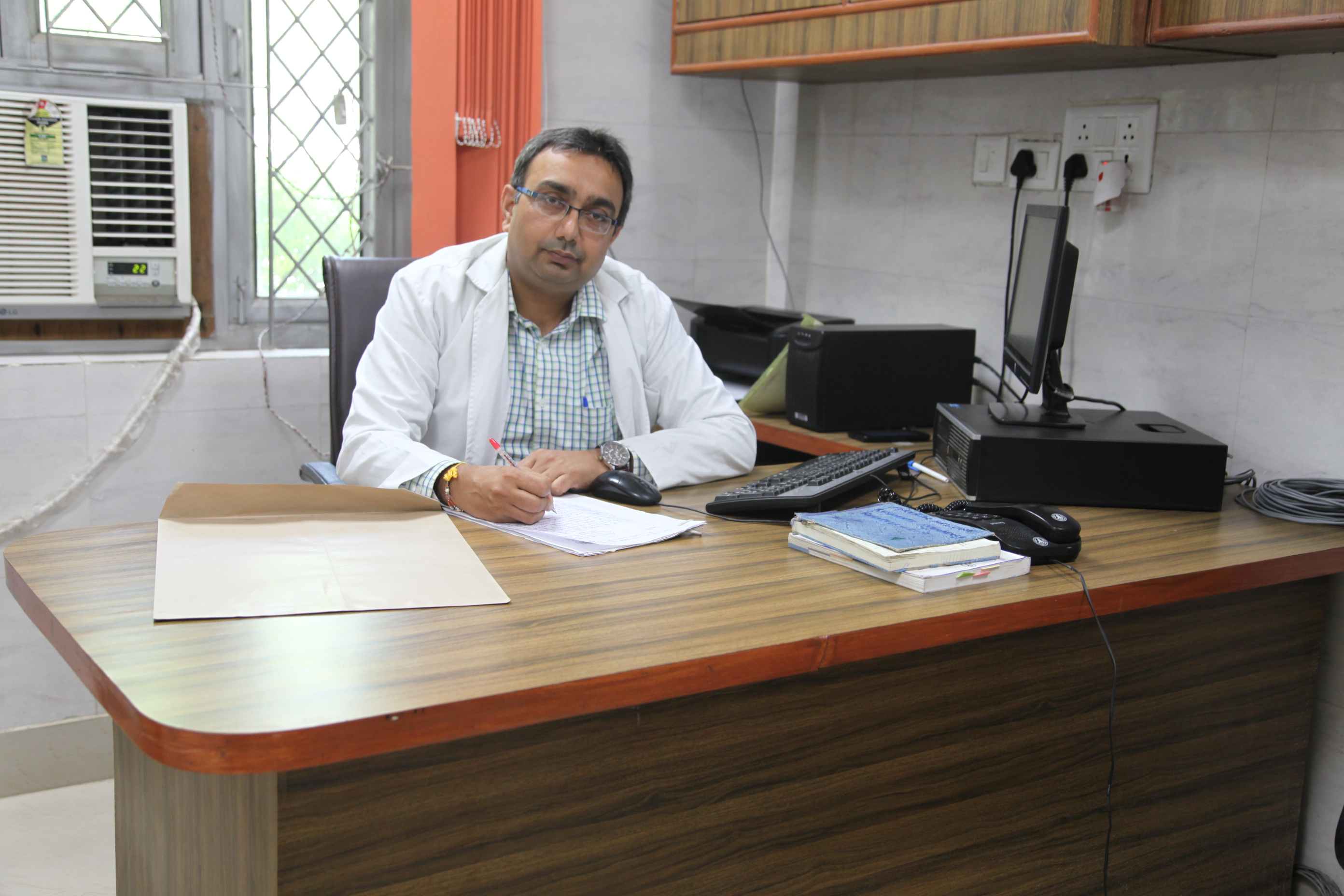 Dr Abhishek Yadav
MBBS, MD (Forensic Medicine), PGDHM
Additional Professor,
Department of Forensic Medicine & toxicology,
AIIMS, New Delhi 
Dr. Abhishek Yadav completed his basic medical under graduation, MBBS, in 2003 from University College of Medical Sciences, Delhi University. He did his post-graduation in MD (Forensic Medicine) in 2007. He regularly participated in sports and cultural activities and bagged several prizes during student period. He further completed his Post-Graduate Diploma in Hospital Management from National Institute of Health & Family Welfare, Munirka from 2012-13.   
He has total 17 years of teaching and work experience in various medical colleges and presently working as Assistant Professor in Department of Forensic Medicine & Toxicology, AIIMS, New Delhi since June 2014.  He is Faculty In-charge of Mortuary, Postmortem & Embalming wing and Incharge Forensic histopathology Histopathology in the Department.         
He has completed Completed Basic, Advanced and Practical Certificate Courses in Virtual Autopsy at University of Zurich, from 14 to 28th March 2019 and was awarded with a letter of appreciation by Dr Michael Thali, Director, Institute of Forensic Medicine, University of Zurich for his efforts in the training.  He is the Co-investigator in Centre for Advanced Research and Excellence in Virtual Autopsy-a Joint Collaborative project of two premier institutes of India-ICMR HQs and AIIMS, New Delhi.    
He has more than 100 Research publication in different National and International journals and presented papers in about 20 conferences/workshops/ symposia. He has been invited to take Guest lecturers/Invited Lectures in 15 different Academic events. He is the Editor in Chief of an Hospital Administration Journal and on the Editorial Board of many journals.  
He has conducted around 3000 medicolegal autopsies till date and been part of the Expert Medical Board in various CBI referred cases like Sushant Singh, Sheena Bora murder, Shimla Gangrape Murder case etc. He has special interest in the Modernization of Mortuaries in India and has been involved in making the guidelines for Standardization of the Mortuaries across the country.