Prof. Sushma Bhatnagar
Chief, Dr. B.R.A Institute-Rotary Cancer Hospital
Introduction
The DR. BRA-IRCH has the following departments: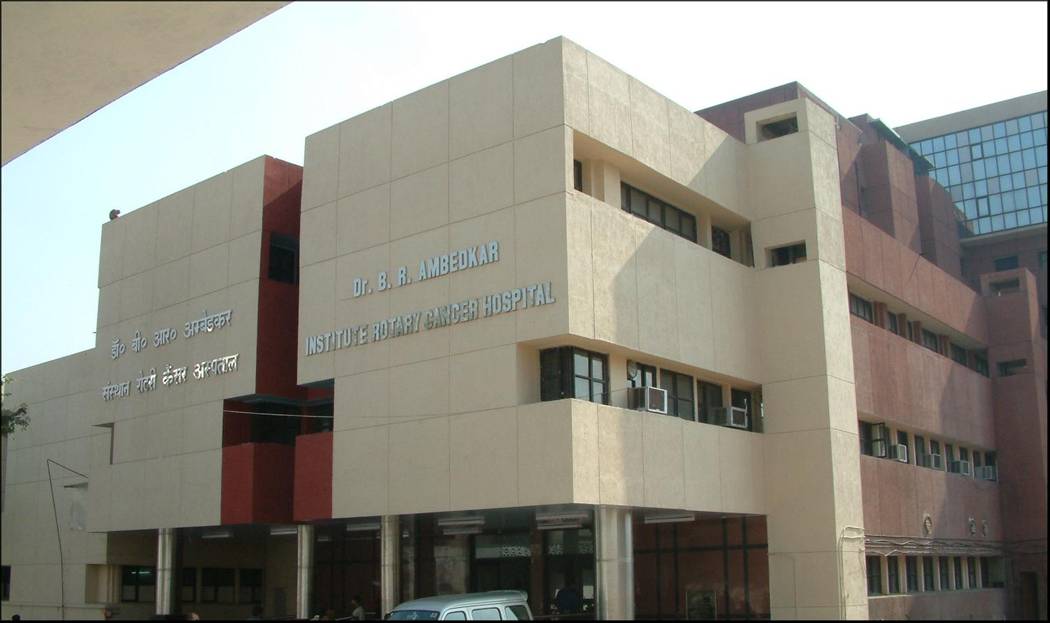 Institute Rotary Cancer Hospital (DR. B.R.A. Institute Rotary Cancer Hospital) started functioning in 1983-84 on 35 beds with infrastructure of 2 floors. Recently it has been converted into a 200 bedded, 7th floor building. Prime Minister of India Sh. Atal Bihari Vajpayee, inaugurated this centre on October 5, 2003.
Best of radiodiagnostic and radiotherapy machines including state of art linear accelerator, brachytherapy, stereotactic radiotherapy and intensity modulated radiotherapy are available at this centre. Vaccum assisted advanced mammography unit, first of its kind in India, has made stereotactic breast biopsy possible. Prostate cancer can be diagnosed at an early stage with help of tranrectal sextant biopsy. Radio frequency ablation of liver cancer has also been initiated.
DR. B.R.A. Institute Rotary Cancer Hospital is one of the few centres in the country to have established hematopoietic stem cell bone marrow transplant programme; more than 250 transplants have been performed. In collaboration with dept. of CTVS, stem cell transplant programme has been extended to treat myocardial ischemia also.
Medical Oncology has established modern techniques utilizing FISH and polymerase chain reaction (PCR) to prognosticate cancer patients. Also, innovative research by this department has demonstrated the liberation of hematopoietic cytokines from fetal liver, with the potential to treat aplastic anemia. This department has researched into our ancient wisdom also and has discovered that combination of yoga, pranayam, meditation and sudershan kriya-a rhythmic breating process induces positive changes in brain. These processes enhance antioxidant defence and immune functions of body, and thus may prevent onset and/or progression of cancer.
Preventive oncology programme to bring awareness about cancer masses has been initiated, also screening programme to detect cancer early, over 10,000 people have been screened so far.