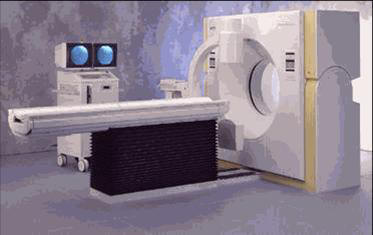 The All India Institute of Medical Sciences is India's apex medical institution, specifically established by an Act of Parliament to show the way for the entire nation in the spheres of health care and medical training.
The department of radiodiagnosis at AIIMS is probably the best in the country and amongst the best equipped in the world. It provides the following facilities:
State of the art subsecond Spiral and Forty Slice Multidetector CT scanning
1.5 tesla MR Imaging with spectroscopy, functional MRI
State of the art ultrasound equipment with Color Doppler, 3D, 4D and guided interventions
Flat Panel Digital Subtraction Angiography and Vascular and nonvascular Interventional Lab
Breast Imaging services with breast related interventions
Digital Flouoroscopy Units
Plain Radiography with direct flat panel digital technology.