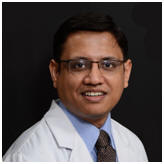 Dr. Tushar Agarwal completed his graduation (M.B.B.S.) in 1998 from theUniversity College of Medical Sciences, Delhi University and PostGraduation in Ophthalmology (M.D.) from RP Centre, AIIMS in 2002.

Hehas been on the faculty of the Dr. R.P. Centre for OphthalmicSciences, since September 2005, where he is currently working asAdditional Professor of Ophthalmology.
He completed his Senior Residency in 2005. His areas of specialization include Cataract, Cornea and Refractive Surgery. He has contributedseveral chapters to national and international books on ophthalmologyand published over 50 papers in international peer reviewed journals.His currently pursuing research in the areas of pediatric cataractsurgery, iris repair and reconstruction techniques ,Pterygiumand new techniquesof lamellar corneal surgery.
Currently he serves on the Editorial Board of the World Journal ofOphthalmology. He is/ has been a reviewer for the American Journal ofOphthalmology, British Journal of Ophthalmology, Ophthalmology,Journal of Cataract and Refractive Surgery and African Journal ofMicrobiology Research.He has been awarded the Indian National Sciences Academy (INSA) YoungScientist Medal for the Year 2004. He is the recipient of theAchievement Award and "Best of Show" Award by the American Academy ofOphthalmology. He was also awarded the ESCRS/Alcon video Prize forScientific Video by the European Society of Cataract and RefractiveSurgeons.
He can be reached at This email address is being protected from spambots. You need JavaScript enabled to view it.