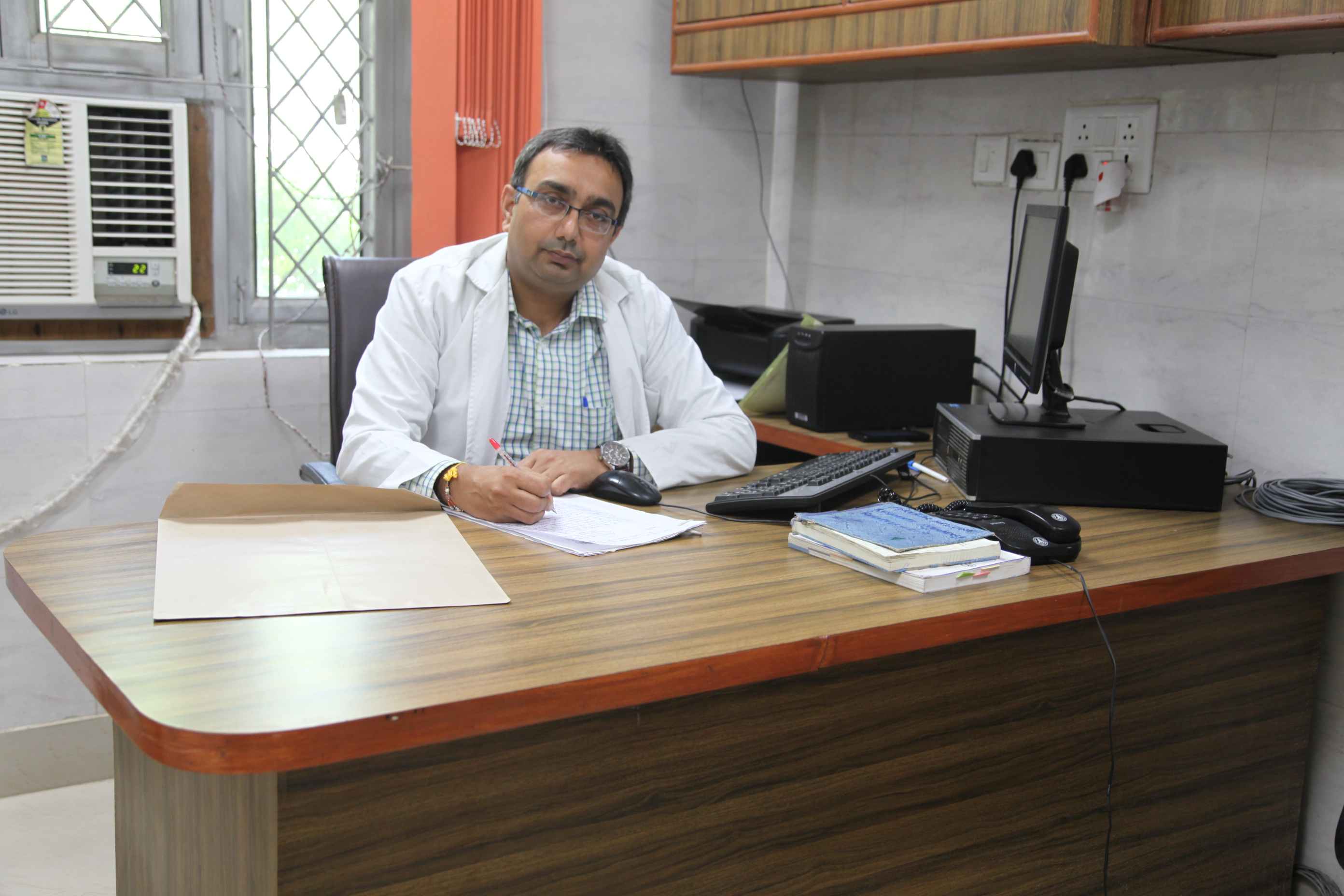 Dr Abhishek Yadav
MBBS, MD (Forensic Medicine), PGDHM
Assistant Professor,
Department of Forensic Medicine & toxicology,
AIIMS, New Delhi
Dr. Abhishek Yadav completed his basic medical under graduation, MBBS, in 2003 from University College of Medical Sciences, Delhi University. He did his post-graduation in MD (Forensic Medicine) in 2007. He regularly participated in sports and cultural activities and bagged several prizes during student period.
He further completed his Post-Graduate Diploma in Hospital Management from National Institute of Health & Family Welfare, Munirka from 2012-13.  
He has total 9 years of teaching and work experience in various medical colleges and presently working as Assistant Professor in Department of Forensic Medicine & Toxicology, AIIMS, New Delhi since June 2014.  He is Mortuary In-charge and Incharge Histopathology in the Department.
He has Published about 50 papers in different journals of specialty (Indexed and National) and has attended 20 conferences/workshops/ symposia. He has been member, organizing committee in various symposia and workshops.
He has conducted around 3000 medicolegal autopsies till date and been part of the Expert Medical Board in various CBI cases like Sheena Bora murder cases, Shimla Gangrape & Murder case. He has special interest in the Modernization of Mortuaries in India and has been involved in making the guidelines for Standardization of the Mortuaries across the country.